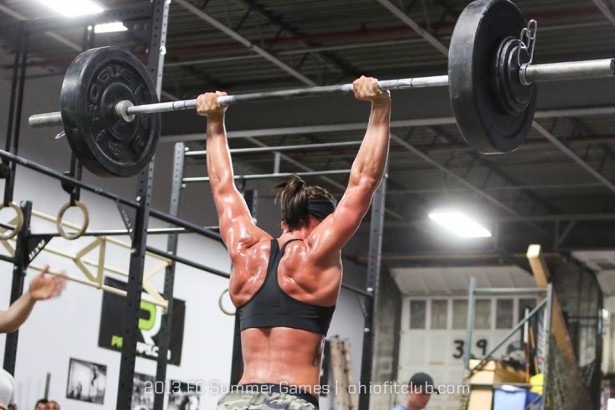 Interview with CrossFit Athlete Danielle Sidell
I have been following Danielle on IG for a long time and I find her an amazing athlete and one I definitely look up to. After reading this article, I realized we started in the same boat-athletes growing up and as we are grown up, we want something more. Out of school she began bodybuilding, same as I did, because she wanted to get bigger, same as me, until her supervisor told her to attend a Crossfit workout. I was not told to do CrossFit, I found my love for it on my own with me reaching out myself to learn more. Crossfit is a "love it or hate it" sport and we haven't turned back since.
She has been doing CrossFit for about a year now and the strength she's gained within that year is astounding. I would say I started CrossFit a year ago but I didnt do 100% CrossFit, I more like incorporated it into my bodybuilding regimen. So I can't really say I have been Crossfitting for a year. I have officially say I have been Crossfitting for half a year...thats more like it. Anyways I want to have gained as much progress as Danielle did in just year. It's all about the drive and dedication so knowing how far I came and how far I can go, will keep my striving for the best.
I have started a CrossFit program in hopes to become a better athlete, gain stregnth, and little more (a secret for now). I unfortunately have to complete my program in a globo gym (shocking I know!) but I can not afford a box at the time; Im not letting that stop me from what I truly love. I have also learned that Danielle, as well, trains in a globo gym during the week, so we're in the same boat: no Crossfit equipment!
I hope one day I'll be able to meet Danielle Sidell and let her know she has been an influence on my path of CrossFit.
Disclosure: photo used from
www.theathleticbuild.com